Happy Friday Follow everyone! Come meet some awesome bloggers over at
One 2 Try
,
Hearts Make Families
and
Midday Escapades
!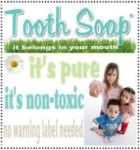 And since I never really introduced myself, here's a little about me:
My biggest passions are my two boys. I love them even when they are driving me bonkers. One time I looked at K and in exasperation shouted his name, and with those big blue eyes he looked up at me and exclaimed "Trying drive you crazy Mommy!"
I graduated from BYU with a degree in Home and Family Living (which makes me super qualified for this staying at home gig I've signed up for, right?). I'm proud of the fact I graduated considering the second half of my college career I was either pregnant or caring for my baby with full loads each semester. It was basically chaos since my husband was going to school full time too.
I started playing violin in 4th grade and try to pick it up as often as I can. I even get special requests...never-mind it's for the ABC song or Twinkle Twinkle :)
And I'll leave it at that so as not to bore you to tears. Have a wonderful weekend! And happy Friday Follow!